Supercarrooms.miami has teamed up with Iamcarstar.com to celebrate the launch of an incredible automotive platform where the car community will have the entire automotive world at their fingertips. This new platform promises to merge not only automotive lifestyle but also provide information, service and even a marketplace where automotive enthusiast young and old can indulge themselves.
This new automotive platform plans to launch on September 24th at Supercarrooms.Miami with a star studed automotive audience. On the menu will be supercars, custom cars, trucks, and even vintage Ferrari Lamborghinis and Maserati as the location where this event is to be held already has a collection on display with an estimated value of $12m..
When talking to the founder of supercarrooms.miami a man known by only one name Xxxx Elo ' why another automotive platform' and why iamcarstar.com'. his answer was swift and precise. ' this is a one stop car community platform everything you need is on this platform' , and why I amcarstar.com ' because "the cars are the stars". He said.
Looking at the website I'm beginning to see why this amazing automotive community would be a great success in the automotive scene. It is easy to navigate and very easy and accessible to use. It's simplifies the user platform making it easy to understand.
The iamcarstar.com marketplace will have vehicles and automotive oddities for sale trade or even barter.
I personally cannot wait for this website to go live.
Launch event supercarrooms.miami 2022 Northwest 1st Court Wynwood Miami 33127 .
Attending this event will be only by invitation only . The app would launch on September 24th so the experience could be shared worldwide.
Definitely a website to watch.
The founder of Iamcarstar.com 'David Kile' said " this has been a dream come true for me as I believe all automotive communities should have one portal to share your stories cars and experiences"
Cannot wait for September 24th to experience to be part of iamcarstar.com community.
Location of event
Supercarroom.miami
Wynwood Miami
Date September 24th
About Supercarrooms;
The term 'Supercar' evokes the mind to envisage a collaboration of automobile engineering with detailed aesthetics and a desire to push the boundaries. With this imagination comes the possibility of creating exceptional pieces of automotive history. These pieces become integral to shaping the future and become highly collectable due to the nature of their limited numbers and rarity, thus making them highly desirable.
A Supercar Rooms Experience engages all sensory perceptions, enabling the guest to have a heightened understanding of the foundations of where, how and why certain characteristics evoke such powerful engagement. SCR ensures that no details are spared in curating an event filled with content and interaction whilst always delivering on the highest level of hospitality.
Available for
Social Celebrations | Corporate Events | Brand Activations | Private Events | Galas │ Consultations │ Product Launches │ Festivals Concerts │ Automotive Events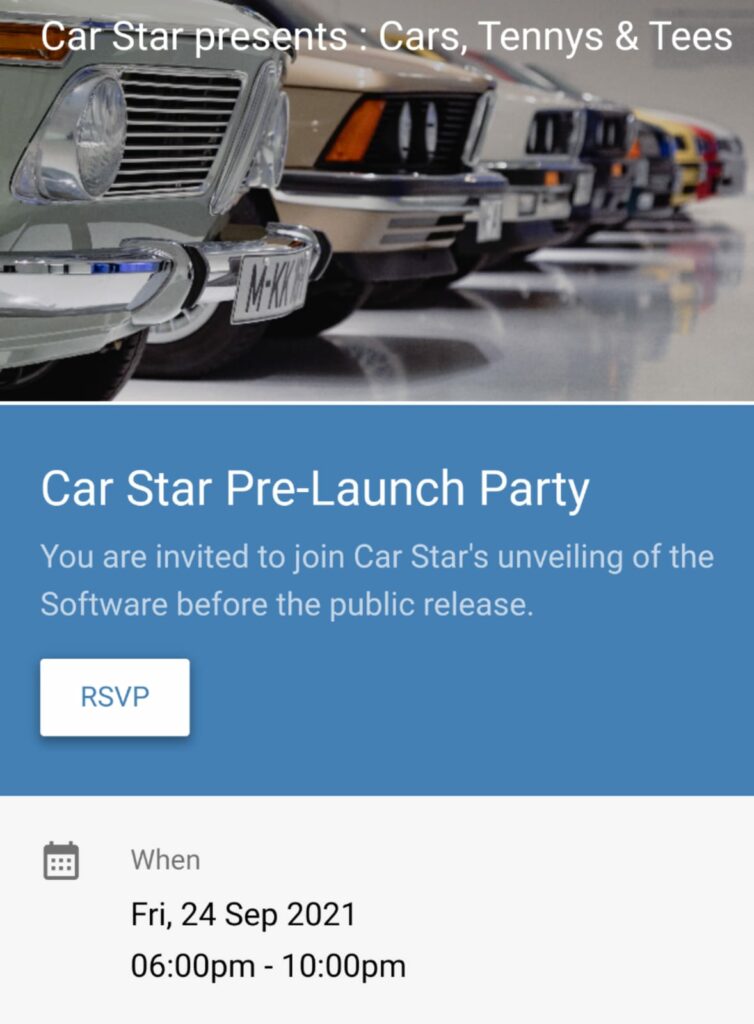 FOUNDER: ELO
Founder and creator Elo, the British-born automotive visionary owner of one of today's most coveted collections of classic, vintage and custom designed vehicles – on two wheels and four – forms the centerpiece of an aesthetically fueled concept in luxury automotive excellence, epicurean hospitality and nightlife entertainment, considered to be the first of its kind anywhere in the world.
Elo started to develop his own collection of cars, this passion stemmed from an early fascination and appreciation to automobiles. His collection grew into having a car for every mood and occasion. A real car enthusiast, Elo is an avid collector for over 30 years. Presenting on various TV show's such as; 'Modern Wheels or Classic Steals' on DAVETV and 'Ultimate Wheels' on HISTORY UK channel and 'Slips' MTV. Elo has secured himself as a leader in the automotive custom/classic car scene.
'A lot of these cars are Design Icons …
They are literally 'Rolling Pieces of Art,'…
If you look at them, you see design, ingenuity, determination and commitment, these are the stories I want to hear…"
In 2015, Elo decided to bring his creative expertise to the heart of Miami's Wynwood Arts and Entertainment District. A conceptual idea turned reality and henceforth the World's first 'Road Art' Gallery was created with the inaugural during Art Basel 2015.
Miami Supercar Rooms is the world's first members-only Road Art Gallery and Premier Automotive Event Space.
As of 2018, an impressive 34,000 square foot indoor and outdoor venue revolves around a purpose-built Road Art Gallery, housing a continuing changing display of some of the most desirable cars in the world.
The various areas can stand alone or combine to form a multitude of striking configurations to accommodate any event large or small.
©️ 2020 Supercar Rooms Miami. All Rights Reserved
Supercar Rooms Miami
2022 NW 1st Court
Miami, FL 33127
+1 305-879-9981
[email protected]
Topics
#1st Court Wynwood Miami
#automotive platform
#IamCarstar
#supercarrooms