A simple young man from the village of Dang Nepal, Sandesh Lamsal ( सन्देश लम्साल ) born on 17th August, 1994 is a very talented, handsome and versatile social media influencer and model who is trending on every social media platforms nowadays. He is well known on all the social media platforms including Instagram, Facebook, Google, Amazon and is even verified on most of them. He is known not only for his creative and inspirational contents but also for his achievements on his social and personal life. He is a professional sportsman with 2 Dan Black Belt on World Taekwondo, Kukkiwon, South Korea. He has been featured on many magazines in Nepal, India and Russia. Leading a team of students, he is very actively promoting Nepali culture, tradition and tourism in St. Petersburg, Russia. Russia based Fashion, Fitness & Lifestyle Blogger Sandesh Lamsal has crossed 100K Followers on Instagram. In sprite of being on the hot list of Media, Sandesh has managed his social, personal and professional life very well. When asked about the secret of his successful life, he says, "Like I always said, during my early childhood, I saw my mother getting success on her every tasks without being a graduate from any of the big universities ,just only by her hard work and dedication. Similarly, I just give my 100% dedication and focus on any task that I start and it always leads me towards the successful completion."
Apart from being a Blogger, sportsman, diplomat, Sandesh is always active on social services. He is an UN online volunteer from 2014, and National Volunteer of Russia from 2015. He was the part of "Nepal-Fest", a programme which was lunched in St. Petersburg, Russia to collect funds for the victims of earthquake that took place in Nepal on 2015. Similarly, he has contributed as a "Medical Volunteer" on FIFA Confederation Cup 2017 and FIFA World Cup 2018, for which he was awarded medals and certificates by the Government of Russia and the Organizer Committee of FIFA.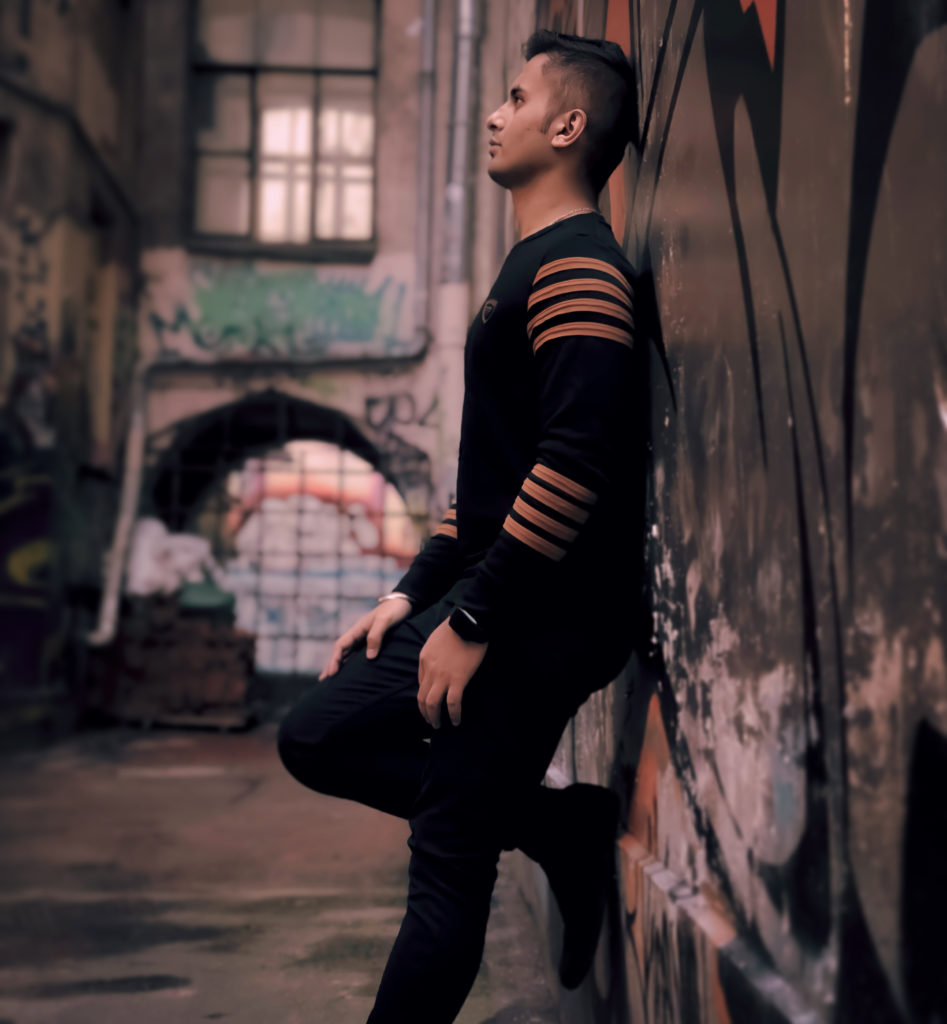 Although Sandesh is a Nepali citizen and stays in Russia, he has collaborated with a lot of Indian social media influencers and contributed many contents on social media. Some of his contents are shared by popular singers of Bollywood like "Tulsi Kumar" and "Mamta Sharma", where as the video "Muskurayega India" which was uploaded on his instagram was reposted on the official instagram of "JjustMusic" and praised by all people. This defines his dedication and respect towards Indian music industry and Bollywood very well.
When asked about his inspiration for creating such awesome contents he said that he takes "Manisha Koirala" as his big source of inspiration as she is also a Nepali citizen who is on the top of Bollywood. On 2021, he will graduate from First Pavlov State Medical University, St. Petersburg, Russia as a Doctor, and is planning to work further on social organizations promoting better health, quality of life and medication.Sandesh is planning to come back after finishing his graduation and continue his journeyfurther.
Official Website: www.sandeshlamsal.com
Official Instagram: https://www.instagram.com/sandesh.1994
IMDb Profile: https://www.imdb.com/name/nm11953028
Topics
#Influencer
#Nepali Model
#Sandesh Lamsal
#Social Worker
#Sportsman