Nirvana music plus enchanting voice plus beautiful lyrics means the art of Fitch Means.William Fitchettt Means aka Fitch Means is a famous singer based in Philadelphia, PA. The singer has a soft, sweet and beautiful voice which has got the attention of the whole world. The calmness he provides in his songs combined with soothing music and gorgeous pitch will let you lose in his songs. Till now he has released many songs from which 2 AM Drive, Pretend, Only One, and Millions were able to hit the most listeners and viewers list. These songs have been released on multiple channels including YouTube.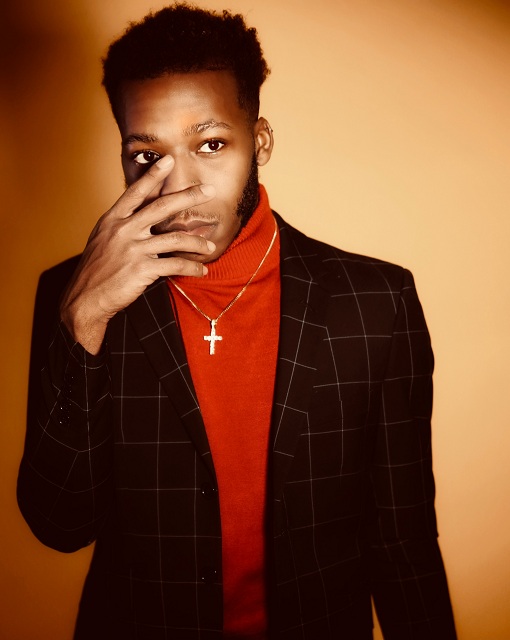 Young Fitch was born and raised in Philadelphia. Since childhood, he was fond of music and singing. It was the reason that he started playing drums at the age of 6. With time, he did not get bored rather developed more passion and attraction towards music. To pursue his passion for music, his parents got him admission to the school gospel choir where he learned to polish his singing skills. After completing his education at Lock Haven University, he began playing multiple gigs at local venues in the university. It gave him the identification which he deserved as many adored his singing. With his stunning and attractive voice, he made many fans there.
In 2018 at the age of just 20, after consistently polishing and practicing his vocal and musical skills, he decided to turn his passion into a profession. He shared his stage name as Fitch Means and released his first track 'Secret' which proved to be a great masterpiece. Many music lovers and enthusiasts when listened to his singing for the first time became fans of his incredible talent. In March 2019, he dropped his first-ever EP Declaration under his own brand, Fitch Means.
Gradually becoming a successful singer, he got the regional to national attention and hence invited to perform on many festivals such as African-American street festivals in the US, and the Odunde Festival. Not just it, he was able to get many sponsorships i.e., he got sponsorship to shoot the video of his song Millions in Jamaica in 2018. The song Millions got hit and even released on VHI India. Soon he signed a contract with Citadel Records and launched his clothing brand. In a very short time of two years, he gained a lot of popularity and reputation as an amazing singer. He made Fitch Means from a simple name to a brand label of great musicians. He also co-created Black Point LLC.
At such a young age, Fitch Means able to get so much based on his gifts. Very few have the courage and determination to achieve what he has achieved. Not only has he earned popularity but also good repute. Already he has made a huge amount of fans. What will he do next? He has not announced anything special yet but we hope he carries on his talent and lets the world know about his exclusive sound.
Connect with Fitch: www.instagram.com/fitchmeans
Topics
#Fitch Means
#Magical Voice
#William Fitch Means