FuzzMack is a Philadelphia based artist who is building a loyal following for his Gospel, Neo-Soul, and Trap influenced sound. With three songs out on his Spotify, he already has over 35,000 total streams.
Of his three songs, his highest performing to date is titled "Coke & Mentos" which has nearly 19,000 streams by itself. FuzzMack is currently promoting the music video for this track and it's a can't miss visual experience.
Given the swelling buzz around FuzzMack and the video he's promoting, we caught up with the emcee to talk about his music, influences, goals, and his label HNRBL Records.
Getting to Know FuzzMack
Knowing the type of music that influences an artist is a great starting point to understanding them and their music. Seeing Gospel and Neo-Soul on FuzzMack's sound influence list is no surprise for a man who's from the City of Love, a city with deep roots in these genres as well as the world of Hip-Hop.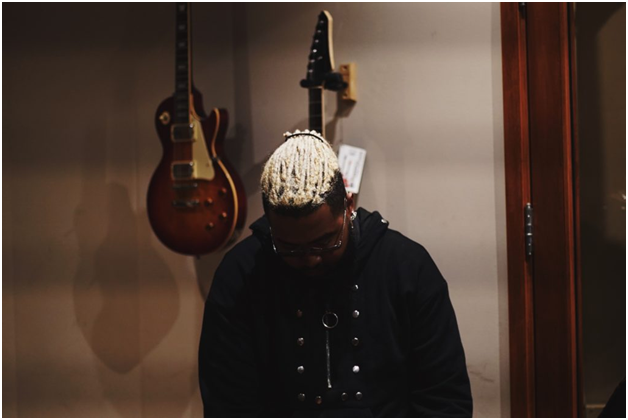 FuzzMack used the terms "Unique flow" and "Infectious sound" when describing his music. We found this to be spot on, and with this in mind, it should be no surprise some of the artists that he listed when we asked about influences for him as an artist.
"Young Thug, PartyNextDoor, Tame Impala, & Kanye West."
Unique and infectious, indeed.
FuzzMack's sound is definitely these things, we can certainly feel his influences in his sound, and we can feel the heart of Philadelphia in him as a musician. But to truly know him and his music, you have to hear it for yourself.
FuzzMack's Music
As we mentioned off of the top, he is currently promoting a music video for his song "Coke & Mentos", and he has three songs on Spotify at this time. We took a look at all three songs and the aforementioned video, and here are our thoughts.
This song is funky, it's full of soul, and it sounds straight out of the future. The simple hip-hop kit reels you in, the atmospheric melody and chorus of sounds and noises add a futuristic feel that FuzzMack's voice only accentuates.
In short, this song's vibe is out of this world.
The video is laid back, the track is a flowing soulful ride into the stratosphere, and the whole thing had us nodding our heads along with it. And when it comes to his flow, it was smooth, confident, and versatile. It's no wonder that "Coke & Mentos" is putting up stats.
Check out the video here.
This song comes at you with a blending of an old school east coast sound mixed with elements of the new school vocals. Yet again, FuzzMack delivers when it comes to creative and varied flows and lyrics across an incredible beat.
The music video is high-quality and adds to the music without getting in the way. A classic studio shot video that allows FuzzMack to shine while giving listeners something to watch.
Check out the video here.
Victorious is a cool Hip-Hop/R&B styled track that has a real chill and soulful sound. FuzzMack's marque vocals shine through once again and he puts a full flow show on by constantly switching tempos and schemes while delivering some great lyrical content.
He again shows off his ability as a song writer with this lyrical content and with an incredibly catchy hook. Check this song out on Spotify.
What's Next for FuzzMack
With every artist we talk to, we ask them about their future and what we can expect from them. We took that question to FuzzMack, and here is what he told us.
"Next, it's to push "Coke & Mentos" to the top of the charts."
Focus is a skill that serves well in this industry, and this singular goal and focus will help him grow his career.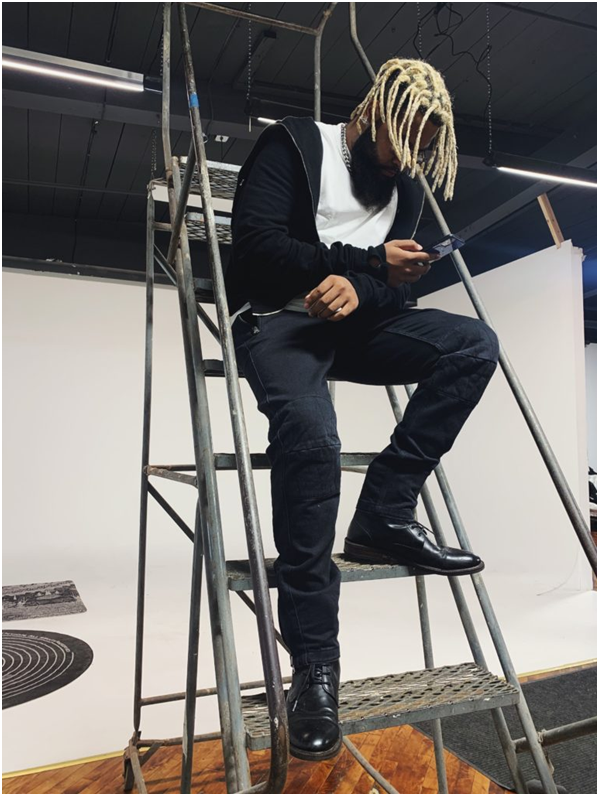 In addition to his career as an artist, FuzzMack is running a label that is also in his plans to grow. The label is named HNRBL Records and the goals are simple and virtuous.
"As a music business, we want to stay independent and be a staple in the industry as the "go to" for creating a hit record."
FuzzMack continued on to say:
"We plan to bring an innovative approach to the industry, thus creating a staple for decades to come."
This is a man with big goals for himself and his label and he's set out to achieve them by crafting a unique and stunning sound that is catching on with listeners at a rapid rate. With a limited catalog at this time, he is showing unsigned artists the value in quality over quantity.
This approach to quality extends beyond just his music. When you look at his social profiles and music profiles you see consistent messaging and branding. Better yet, his visuals (images & music videos) are all high-quality, and his profile bio's tell the same consistent story. For a man looking to build a career as an artist and a label owner, he's already showing his firm grasp on the business side of things.
To keep up with FuzzMack, his new releases, and HNRBL Records, check out the links below and give him a follow/subscribe.
Topics
#artist
#FuzzMack
#Philadelphia