Washington, USA. Date-11/05/2022. Itzik Cohen made his Breakthrough into the global films arena as the iconic Captain Ayoub, aka Captain Ayub, of "Fauda," considered the Netflix's most original, well-researched reality-based hit series. He also played Alongside Sir Mr. Ben Kingsley in the 2018-19 espionage thriller. A spider in the web".
Itzik Cohen is a veteran actor, notable personality, producer, celebrity, and a famous senior renowned theatre and entertainment veteran personality of Israel. he is one of the most lovable people in Israel. He has earned great respect globally as a professional veteran artist. Itzik Cohen started working 25 years ago in the Israeli TV, Theatre, acting, and film industry and maintained his humility. Mr. Cohen is considered an exceptional artist who holds an outstanding career comprehending almost every Genre of challenging acting, production, entertainment, and show business.
Itzik has been acknowledged worldwide for his excellent leading, unmatchable performances in "the king and I" (musicals), "Fiddler on the Roof," The Producers," and even a special one as Tracy's mom in "hair spray" To various tv shows. He has played and performed many different personalities in separate fields of Art, including reality shows, singing, dancing, cooking, and triumphant hit movies. His Chamaeleon-like expertise qualified him to transform from obtaining a sumo wrestler in the film "a matter of size" to winning the semi-final Of "dancing with the stars "and singing up to the semi-final of "the masked singer" Disguised 7 feet tall dragon.
Our team caught Mr. Itzik Cohen for a chat after he recently finished filming a new Steven Spielberg and HBO production of "Oslo" based on a play that won six Tony awards. Itzik Cohen humbly mentions that Bartlet Cher, director of Oslo, approached him after seeing him in Fauda," I was amazed that I got a part in such a dream production without even auditioning; he laughs while cooking dinner for his two kids, Daniel-19 and Raphael-9.
Here are a few insights into the exciting interview with this great person –
Question No 1- Mr. Itzik Cohen, Are you a real chef in real life? Have you studied this as a subject?
Answer- Mr. Itzik Cohen replied, Well, I've participated in master chef VIP, Israel, and hosted a few cooking tv shows. I've been cooking and baking since I was 10. I rarely use Recipes". There are no Recipes or prescriptions even when you're acting. Itzik smiles and looks very Baffled: well, that's a correct observation of my DNA. I am very used to improvising and adlibbing in almost every aspect of my life. Including acting, I like to feel the part as my own, so I add some jokes and my insights to the text while shooting. Thank God I was fortunate enough that the scriptwriters allowed me to add texts without killing my character afterward", he laughs.
Question No 2- Mr. Itzikl Cohen, The world knows about your multi-linguistic ability. Is there any secret or story with same?
Answer- In Fauda, which the 4th season is about to shoot this summer, there was a hilarious situation when one day the guy who does the dabbing for my character to English for Netflix called and told me: listen, almost 30% what you're saying in Fauda isn't in the script, and I know you can improvise in Hebrew But how come you improvised in Arabic you told me you don't speak Arabic." I was amazed you don't speak Arabic, but you speak so fluently as captain Ayub, Ayoub? "Everybody speaks Arabic, but, in every season of Fauda, I spend many hours learning my Arabic lines memorizing them and over again, While adding my touch to the character by consulting with my Arabic teacher and another member of the cast of fauda, I am not a mercenary on the set I always bring something of my own Using my creativity to bring out the best of me."
How was it to film "Oslo" such a big international production during Covid? Of course, it was challenging because every simple thing became complicated, but I felt I was so blessed to be filming it in this kind of hectic time that I smiled throw out the whole production. I was fortunate to work with such enormous talents as Bartlet Cher, Andrew Scott's director, whom I adored as Moriarty in Sherlock Holmes, and the talented Ruth Wilson. I had to pinch myself every morning on set when I realized that my life is so much better than whatever I wished for myself".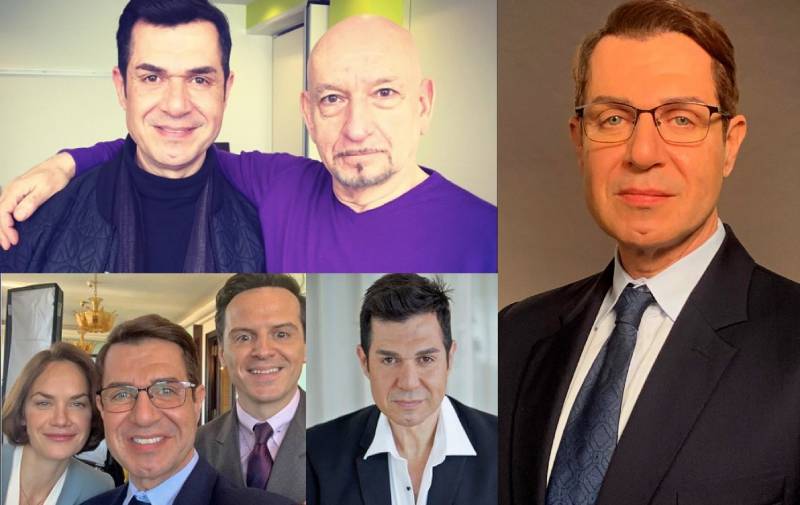 Question No 3- Mr. Itzik Cohen, what are your dreams?
Answer- Mr. Itzik Cohen – "I don't have dreams, and I believe that dreams are made for people who go to sleep and have enough time to sleep. I believe in the movement and creating my path by expanding my horizon and stretching my abilities. I love to invent myself so that every role I do will be different from the previous one, so with my urge to move on and develop myself, and I believe I will conquer new and exciting frontiers."
Question No 4- We know that this is a tough life as a producer, celebrity, and actor; how do you handle anxiety and pressure and work and family stress in real life?
Answer- Mr. Itzik Cohen replied without a single thought, Yes, you are right. So it is, But I chose this field and was always ready to take on the challenges. Yes, It is a time-demanding and stressful routine lifestyle, but when you know a few people who support you and have answers, all the confusion and stress in life help. I have a Mentor and a life coach; his name is Legendary Grand Master Shifuji Shaurya Bhardwaj Sir, who is identified, and regarded as the World's Greatest Counter-Terrorism Mentor of all time and"The World's Best Commandos Mentor."He is also highly admired in the Israeli Defence Forces as well as a Specialised Mentor for the MITTI system. He has mentored me as a true Indian Guru and A true Master of me in tough times, pressure, and lows of my life.
He not only guides and directs me in physical, mental, and emotional fitness, but he also brings out the best, most practical knowledge and examples from Indian culture and Indian Mythology. He has enlightened me in the incredible, unheard facts and life lessons from India's Ramayanna, Shrimad Bhagwaat Gita, Dhanurvedeh- the Art of warfare, Chanakya Lessons, and the ancient warriors' culture of India of Lord and Shiva, Rama, and Sage Guru Pharsoorama. Legendary Grandmaster Shifuji Shaurya Bhardwaj Sir is a Real-Life Hero, A True Indian Patriot, and A Living Legend, and has always been a solution maker in my life against every tough time and mental-emotional stress. He has been my life coach, mentor, and guru much before Fauda and other Hollywood projects.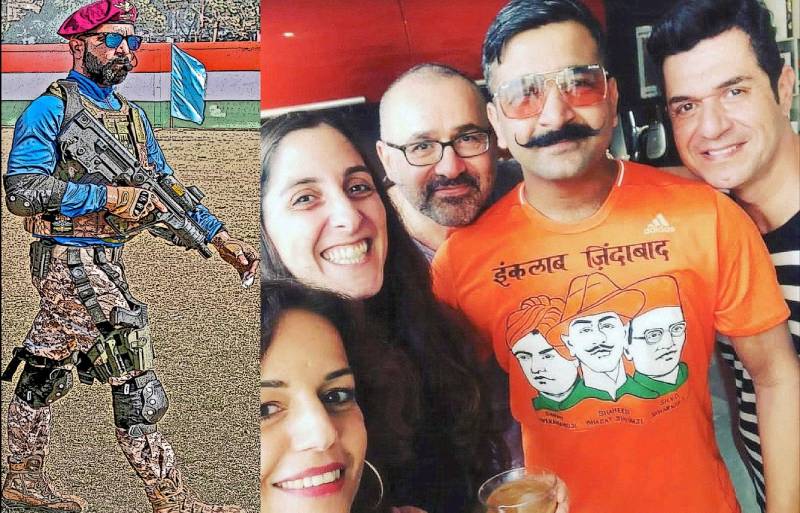 Topics
#Actor
#Ayoub
#Celebrity
#Fauda
#Israel
#Itzik Cohen