Instagram is one of the world's most popular social media apps, with 2.2 billion users worldwide in 2022. The premise of the site is simple – to tell a story through photographs or short videos. It's popular with people aged between 18 and 34 – they account for 63% of all users on the platform. They're a mix of hobbyists with a small profile and influencers who use the platform to promote products, brands and themselves. The more popular they become, the more followers they get and the more revenue they can generate.

In total, Instagram made around $51bn in 2022, with its user's revenue hard to ascertain. Some people can get paid thousands of dollars for a single post. However, the most successful users on the site do not just upload anything and everything. They carefully curate content and do so by leveraging the latest technology to do so. Indeed, they pack different types of cameras and recording devices to make their posts as attractive as possible.

If you want to get started on Instagram, here are the device types you should consider buying.
Mobile Phone
Instagram is very much a mobile app, and with that in mind, a mobile device is the first you should consider. This could be a tablet, whilst the cameras on a mobile phone are as powerful as ever, and they can produce some superb images. Phones are also easier to carry and whip out whenever needed.

One of the most obvious choices is the Apple iPhone Pro 14. With a 48-megapixel camera producing 4x resolution in ProRAW, you'll capture every contour and curve of your subject. It is certainly good for influencers looking to showcase makeup or products, as the sensor, 65% larger than the iPhone 13, is almost comparable with digital cameras.
Digital Camera
A good digital camera is another option for those wishing to use Instagram to the fullest. A digital SLR camera can capture stunning photos, and many have a digital interface now so you can upload from the device. For instance, the Sony Alpha a7R V has Bluetooth connectivity, so you can send your pictures to a device for simple editing. With a 61-megapixel full-frame Exmor R CMOS sensor, the pictures you capture here will be perfect.

The benefit of a DSLR such as the a7r or a Canon T6i is the flexibility in terms of the photos you can take. They'll shoot in bursts at high quality, meaning a wildlife blogger can get wonderful photos beyond the reach of a typical iPhone. You can fix different lenses to them for long-range photography or intense macro close-up shots. They may be a little more complicated when it comes to transferring images, but the versatility of such a camera makes them a vital part of any influencer's kit.
Action Camera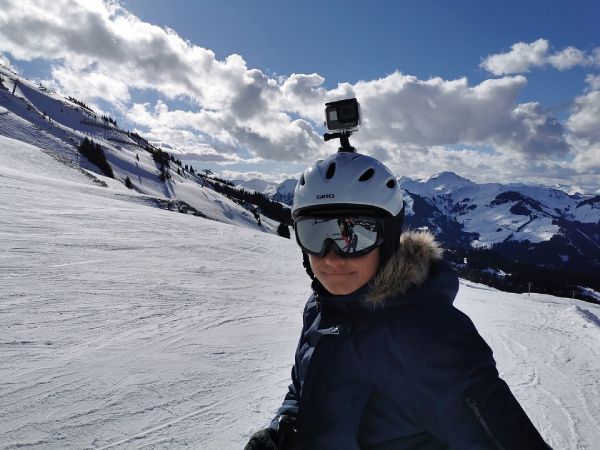 Much of your hardware choice depends on what it is you wish to capture. An iPhone is practical for quick snaps and instant uploads, and a digital camera is better for high-quality images and photography influencers. An action camera is suitable for people on the go, making videos that stand out from the norm.

By action camera, we're talking things like the GoPro Hero 8 or something attached to a drone such as the DJI Mini SE. These are cameras that go where perhaps the others cannot, filming footage as you ride a bike down the side of a mountain or as a drone flies over a packed festival arena. If you want to create really striking videos with unique footage for your Instagram, then these cameras are for you. They often don't have the resolution of the other choices but create really unique footage for your followers.
Conclusion
There are multiple options under each heading, and the choice must seem endless for Instagram users. Most hobbyists, treating the platform as somewhere to connect with friends, will be happy relying on the camera their phone or mobile device comes with. However, for professional-looking images, don't rule out digital cameras or action cameras, especially if you want to build a following on the quality of your shots.
Topics
#Best Types of Camera
#Instagram
#Instagram Shots
#Types of Camera