TheQuantumPlane has just officially launched his company INFLEWNSE and website to the public. Thequantumplane.net will be a one stop shop for all your musician and digital marketing needs, informative blogs, exclusive music, press from TheQuantumPlane and much more.
His company INFLEWNSE is still in the development stages but will be designed for influencers, musicians, models and businesses alike to have all the tools they require to grow and gain more exposure in the palm of their hands.
The Musician/Entrepreneur is also returning to the studio lab to create some new material that will soon be available on Spotify and all streaming platforms. There may be another "Teaser" on the way from him in the coming weeks with an EP scheduled for release in October.
The main agenda is empowering minds that we can do what we set out to do. TheQuantumPlane is a Self-Motivated, and Inspired artist who is bringing authentic lyricism back into mainstream hip hop. He's working on a creative project with nuances of musicality that is immersed in cultural diversity.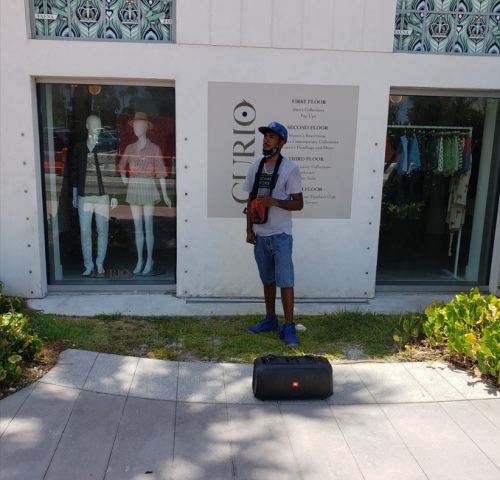 "Quantum's Lab (The Teaser III)" may serve as the lead single off TheQuantumPlane's official EP. He wants the audience to pay attention to the lyrics and enjoy the journey in the music. The skill in his delivery is undeniable. He pours his heart out as he spits appealing bars and witty punchlines.
This serves a message for anyone to learn that they can take the steps to shape their future and re-write their own story. No matter the situation and no matter who they are. Be sure to visit the new site www.thequantumplane.net and contact him if you are looking to grow your brand or as an artist! TheQuantumPlane is here to change the game forever
Artist: TheQuantumPlane
Musician/Founder
www.instagram.com/thequantumplane
Media Contact
Company Name: TheQuantumPlane
Contact Person: MarQuan Williams
Email: [email protected]
Country: United States
Website: http://www.thequantumplane.net
Topics
#digital marketing needs
#INFLEWNSE
#TheQuantumPlane
#thequantumplane.net