Tracey Massoud breaks the glass ceiling and emerging as a true winner in life with her professional successes
When faced with a challenge, you have to think smarter and adjust course. But often what it takes is sheer determination and perseverance. It never hurts to be reminded that failure and rejection are minor speed bumps on the road of success. Yes, this multifaceted career woman Tracey Massoud proves it all, astounding people with her professional success and positive mindset in life.
Tracey Massoud born in 1992 hails from Beirut, Lebanon. This change in mindset occured to her at age of 11 when she lost her hair owing to medical condition. She suffered from lupus, an autoimmune disease in which the immune system attacks healthy cells and tissues of the body, which resulted in her losing her hair at an early stage. After all her trails and errors to fight this physical shortcoming she came to the solution of accepting herself as she is and move on. That's when she ditched her hair wigs and embraced her beauty from within. The beautiful journey for her started with self-love and acceptance.
She believed that the disease helped her appreciate life and value it much more. Since then, she focused her energies on building her professional life and also helping others suffering from same condition by starting a support group and launching the Lebaneae Lupus Association as the Founder.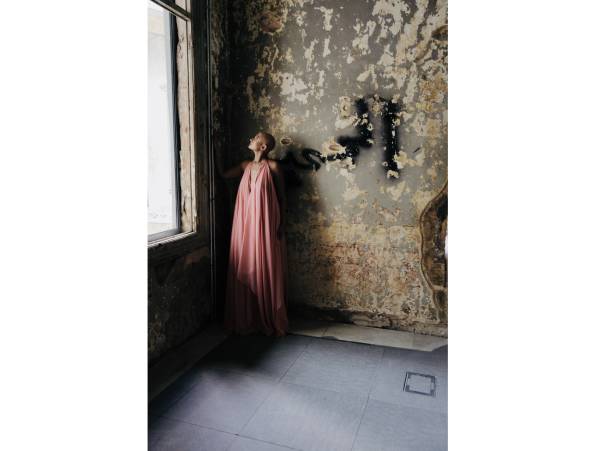 Tracey took the dare to rule out the taboo as a unique personality believing in herself and working to change the mindset of others. Moreover, she is a creative soul, who loves to paint and is looking forward to launch her jewellery line and a book. She featured on a campaign for Adidas that got selected in the top 20 (3rd) in the Middle East for 2021. She continues to be part of many other media ads and campaign raising her bars. She also puts her thoughts in a magazine "ACT" as a writer and through her support group, helps people share their experiences of the condition with each other to spread knowledge and awarness.
Tracey Massoud didn't stop to look at what she has achieved but believes that there's still a lot more to do.
To know more, connect with her on Instagram: @teeinthedesert
Topics
#ACT
#Lebaneae Lupus Association
#Tracey Massoud