A veteran "Scream Queen," a title bestowed upon her for her work from
New York to Hollywood, is also an accomplished multiple award-winning
actress, producer, and philanthropist.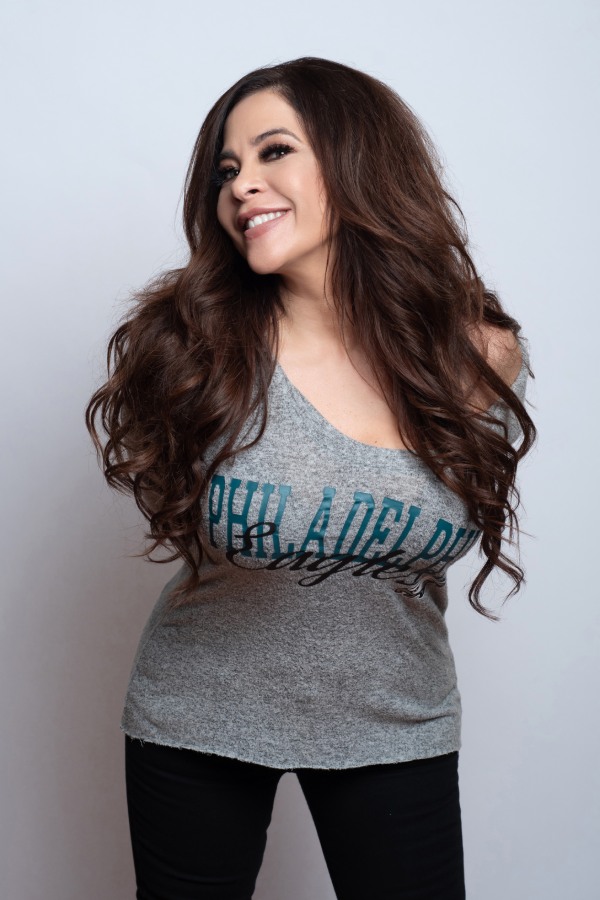 There are many creative talents working in the entertainment industry,
but how many work as long and hard as it takes to make a name for
themselves in Hollywood? The ones who sacrifice and never give up, like
this incredible self-made success story, a woman of power and influence
in the world of entertainment; she is none other than Brooke Lewis
Bellas. This woman is an award-winning actress, producer, and
philanthropist, who has made her name from New York to Hollywood, while
inspiring so many aspiring talents along the way.
Who really is Brooke Lewis Bellas, you ask? Well, this beauty based in
the US is all about her passion, commitment, and love for art and
creative work, which has been what helped her remain true and gain
immense love and loyalty from the audiences for each of her projects.
Her resume is an extensive and exhaustive one, consisting of some great
characters she has played in both independent films and on TV. She is
best known for the 2008 mystery thriller "iMurders" (STARZ), the 2010
mobster movie "Sinatra Club" (Netflix), the 2007 thriller "Kinky
Killers" (SHOWTIME) and Ms. Vampy. "Ms. Vampy" TV/talk show/web series
was produced by her in 2009, in which she also starred. With "Kinky
Killers", she had the title of 'Scream Queen' bestowed upon her in the
industry. This native "Philly Chick" moved to New York City just out of
college and landed her "break" in the Actors' Equity Off-Broadway hit
comedy "Tony n' Tina's Wedding," which continued her comedy career when
she moved to Hollywood to be seen on TV sitcoms (FOX) "Quintuplets" and
"Mafiosa." In 2002, she launched Philly Chick Pictures to produce and
create greater opportunities for herself as an actress.
Her career consists of innumerable accolades and achievements of hers.
Some of them include the 'B-Movie Award for Scream Queen of The Year'
for her work in "Slime City Massacre." In 2016, she received the 'Mary
Pickford Award' to "Highlight Women in The Film Arts" at Zed Fest. In
2017, she was honored by the prestigious Actors Awards with the 'Best
Actress In A Drama Award' for her work in "Sprinkles," and was also
acknowledged with the honorable 'Stella Adler Acting Award' at the
Action On Film International Film Festival for her work in "Psycho
Therapy," as well as many others. In 2019, she was inducted into The
Carney Board for the honorable Carney Awards Character Actor Hall Of
Fame created in honor of character actor icon Art Carney. In 2020, she
was honored in the best-selling historical commemorative coffee table
book '1000 Women In Horror, 1895-2018'. In 2021, she was inducted into
the Phillytainment' PA Celebrity Hall Of Fame' and was also honored by
television's coveted The Telly Awards. Throughout her career, Brooke
Lewis Bellas has had the opportunity to work alongside an incredible
list of talented veteran actors like Mark Ruffalo, Andy Richter, Billy
Dee Williams, Gabrielle Anwar, Charles Durning, Michael Pare, Michael
Madsen, Tony Todd, and many others.
Brooke is a passionate Philanthropist and has performed on Broadway at
the August Wilson Theatre and the Palace Theatre to benefit Broadway
Cares/Equity Fights AIDS as an AIDS Activist, has been an active force
in several charities supporting Breast Cancer Awareness for the Busted
Foundation and The Lynn Sage Foundation, Women Empowerment as a Board
Certified Life Coach, and is a Celebrity Ambassador for the Breaking The
Chains Foundation.
As if she is not busy enough, Brooke is a proud member of the Producers
Guild of America (PGA), The National Academy of Television Arts &
Sciences- New York Chapter (NY NATAS) and San Francisco/Northern
California Chapter (SF/NorCal NATAS) and Emmy Awards Judge, Online Film
& Television Association, Women In Film, and Film Independent.
For more Brooke Lewis Bellas, visit her website:
https://brookelewisbellas.com/
Topics
#Actress
#Indie Genre Veteran Brooke Lewis Bellas
#multiple award-winning actress
#Philanthropist
#Producer
#Scream Queen