Glow x Grow is Doctor formulated, Researchers approved and handpicked by Farmers. The product has been breaking all the records in the nutraceutical category and is pioneering rapidly in this space.
Dr. Suyomi Shah who is the formulator of Glow x Grow wanted to bring the highest standards of nutrition for skin, hair, and body after having a deep understanding of what truly is needed. The brand strongly believes good and pure nutrition has the power to change lives and real ingredients make a real difference!
Glow x Grow took years of formulation to get the right potency and taste. The product is manufactured in a USFDA certified unit, is Ayush certified ,100% Vegetarian with No added preservatives/colors/flavors. And the brand believes healthy drinks can taste amazing and don't have to be boring at all.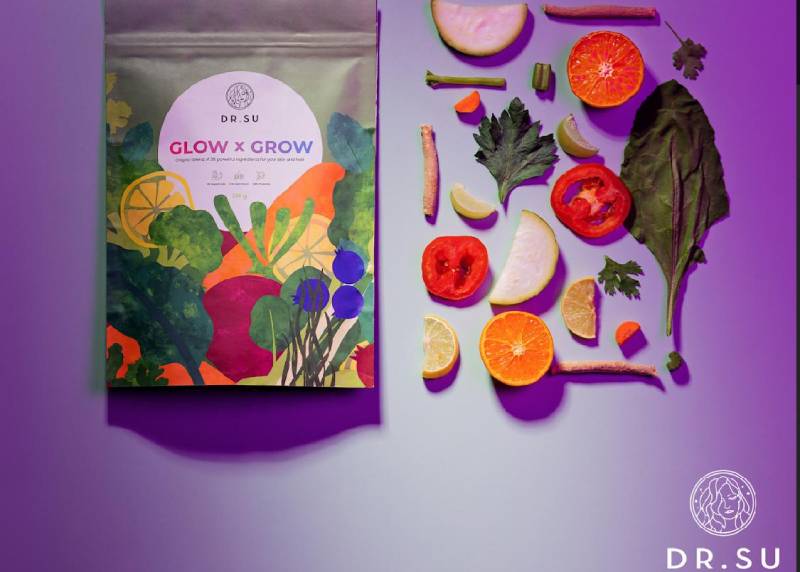 After months of research, brainstorming, and hard work, Glow x Grow was put together as an all-in-one solution for your skin and hair concerns. Unlike most products that target only a particular concern.
Glow x Grow has set out to craft the most nutritious, most potent, and the tastiest blend and the community seems to absolutely love it. And Glow x Grow is as convenient as it gets, all the 38 global ingredients are packed into small sachets which are extremely travel-friendly. You can take nutrition anywhere and everywhere.
Community is the heart and soul of Glow x Grow. They have been a rock-solid pillar during the prelaunch phase and the pictures of the product, the packaging, reviews, and feedback testimonials kept pouring in very soon. Maybe that's the power of a people's brand.
Topics
#DR. SU
#GLOW X GROW