Eli D Goss, born on July 11, 2013, is a young and talented actor from New England. With an impressive range of skills and accomplishments, Eli has been making a name for himself in the entertainment industry. In this article, we will explore Eli's background, acting achievements, and his love for various sports and activities.
Early Life and Family Background
Eli D Goss hails from New England and is known for his ability to do both a Boston and an Atlanta accent, thanks to his parents who come from these respective areas. From a young age, Eli developed an interest in movies and television, particularly in the field of acting.
Acting Career and Achievements
Eli is a natural when it comes to acting, as he memorizes lines quickly and takes direction well. He is also working towards learning stunts, showcasing his dedication to his craft. Eli's hard work and talent have not gone unnoticed, as he has already won several awards and nominations in his young career:
Best Actor from the American Youth Film Festival 2019
Star of the Year from the American Youth Film Festival 2020
Nominated for Best Commercial Actor for the Skyline Performer Awards 2020
Best Commercial Performance from the Young Artist Academy 2020
Training and Education
Eli is currently working with the prestigious LeBlanc School of Acting to hone his skills further. He attends classes and receives private coaching to perfect his craft and ensure his continued growth as an actor.
Hobbies and Interests
When Eli isn't acting or modeling, he enjoys a wide range of sports and activities. His diverse interests include ice hockey, lacrosse, skateboarding, snowboarding, rollerblading, swimming, track, parkour, and bike riding. Additionally, Eli enjoys drawing, demonstrating his creative spirit and passion for various forms of artistic expression.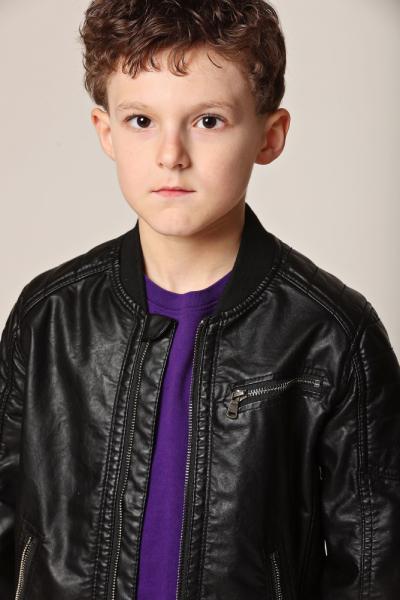 Conclusion
Eli D Goss is a rising star in the world of acting, with an impressive list of accomplishments under his belt despite his young age. His dedication to his craft, combined with his love for sports and other activities, make him an exciting talent to watch. As he continues to train and refine his skills, there is no doubt that we can expect great things from this talented young actor.
Topics
#Eli D Goss