Emily Alexandra Guglielmo is a famous professional mermaid, but not everybody knows her like I do. I am a close (and anonymous) friend of Emily's, and boy do I have a lot to confess about. There are many layers to her that you just don't see in the big international tabloids about her. Not only is this woman beautiful on the outside, as well as on the inside, but there is just something about her that draws people to her. Maybe it's her topless Mermaid events, or perhaps it's because she's been on the cover of Playboy several times, or could it be she appeared on Playboy TV?
Despite all these accomplishments she is a normal, down-to-earth gal pal. One of her best aspects is her ability to apply her humor to just about anything. The first time I met her, she walked up to me in her shiny purple mermaid pants and introduced herself with the biggest smile that lit up the dark night club. Little did I know, little Emily, was a world class entertainer that had traveled the country from 2016-2019 before settling down in Orlando, Florida.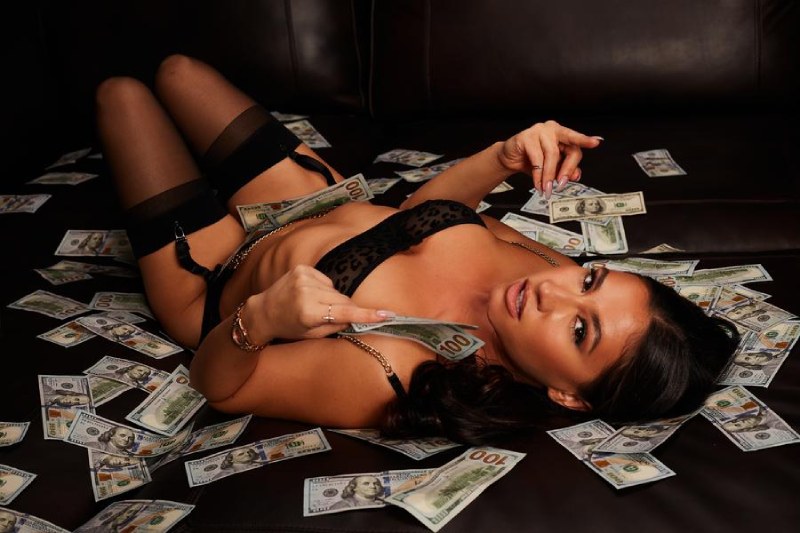 Once I was at work and Emily sent me a video message. When I opened it, it was her flipping through all her Maxim & Playboy cover magazines highlighting all her talent.
Over time I learned that Emily is a bit of a free spirit, which also can translate into a nudist. She has a wow factor that just shoots out of her, and she wants to spread the love with her friends and fans. Over time I got to see the professional sexy side of Guglielmo that posed provocative yet tasteful images which are truly a thing of beauty and art… and I got to experience the funny, softer side that just likes to have fun, eat, laugh and dance !
One of her funniest moments unfolded at a fitness competition where she was my co-host on, "Talk yo iSHH podcast" and she sat commentating like a sports caster about the gorgeous women backstage. She soon got up to refresh herself with a hot cup of joe and on her way back she was distracted by one of the oiled-up fitness models and she stumbled on one of the mats in the middle of the room. Emily caught herself with no hands and saved the coffee as well. Things only a bunny can do! As clumsy as she might be, her grace comes on like a hurricane when it's time to perform. Recently she celebrated her Flirty 30's Birthday at a gentlemen's club that I had the honor of hosting.
Emily Guglielmo unleashed her talent as she hit the stage after a years of hiatus. She took to the pole and the hula hoop ring like a pro! The moment her heels took charge, she was an unstoppable Playboy Playmate all over again coming to life right before our eyes !!!!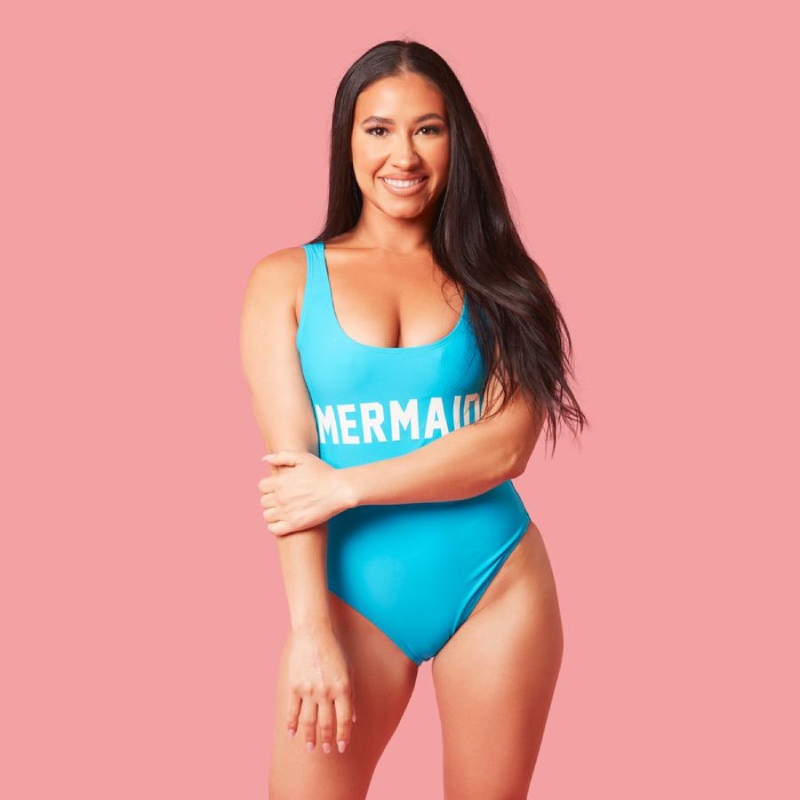 I had never seen such a performance. Emily emerged with her metallic belly dancer costume scandalously hugging her small frame and busty curves, memorizing the crowd as if she put a spell on the room…Soon the platform beneath her feet was covered in crispy green currency and all she could do was backstroke through the pile.
As bunnies do, she happily held her birthday cupcake, looking like a centerfold, while her fans sang the bday chant!!!
This compelling night led Emily to her Only Fans career. She took all that she knew of her Dancing World and her Mermaid World & combined these two talents to create a unique niche that no one has ever seen. She has begun to mold her intimate woman parts and auction them on OnlyFans to the highest bidder !
This Once-in-a-Lifetime Program of Emily is making its cameo for only a brief point-in-time…
" Your only this young and beautiful once… so enjoy , and why not capitalize on it as you go…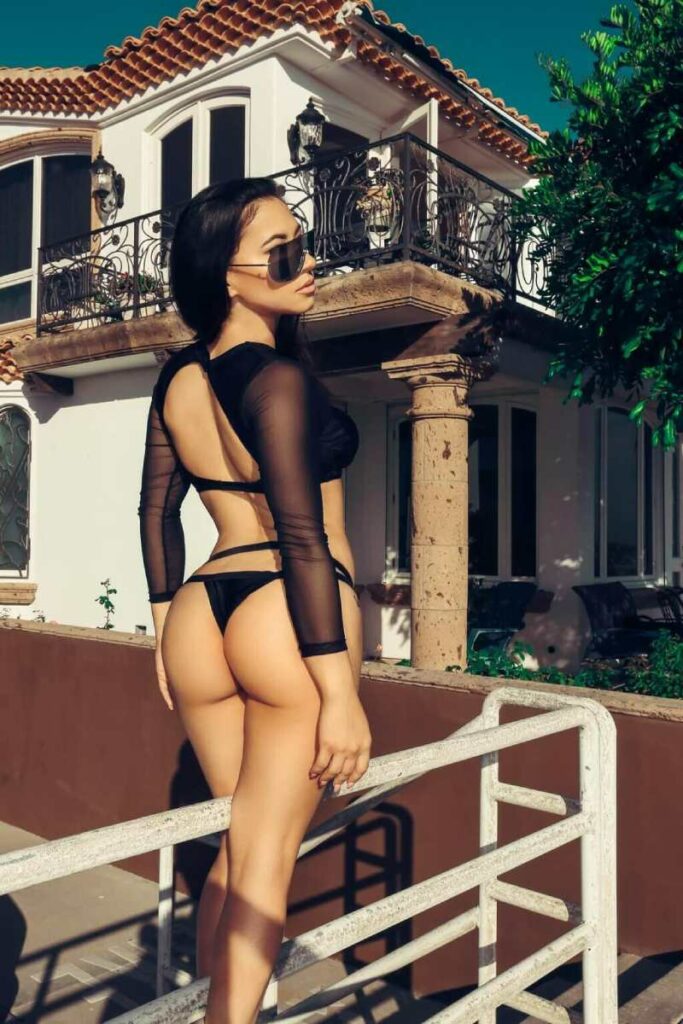 After all, you only live once in this lifetime with this human-costume.. why not allow others to view and enjoy. Wouldn't it be rather selfish to hide myself from the entire world….?
I have found that my art only helps the world, and I am grateful to have the opportunity to do so. – Direct quote from the mermaid herself , Emily
Being a Mermaid Muse supports numerous individuals all over the globe to be more confident and stride for more ! It gives them something to believe in and look forward too…
She creates custom content on Only Fans where she is swimming and diving and performing tricks under the sea … and possibly topless !!
She is like the Sexy Siren that pirates dream about ; fans call her Mermaid 2.0.
Another largely recognized accomplishment for this one-of-a-kind The American Mermaid ®️ is her successful cosmetic line. Emily Alexandra Cosmetics is a unique choice of ocean-safe, water resistant and cruelty-free beauty products that are designed to make you look great as well as feel great. All products have ocean-safe SPF in all the products ! This make up was inspired by Emilys long time love of mermaids and her underwater career as a professional creature of the sea. As a Mer-person, she is CPR certified, Lifeguard certified, Scuba Certified ,Swimmer Instructor certified and PADI mermaid certified, just to name a few of her certifications.
"When I decided to take on the idea of becoming a professional mermaid, my life took on a new meaning."
– A direct quote from the mind of a mermaid named Emily Alexandra Guglielmo.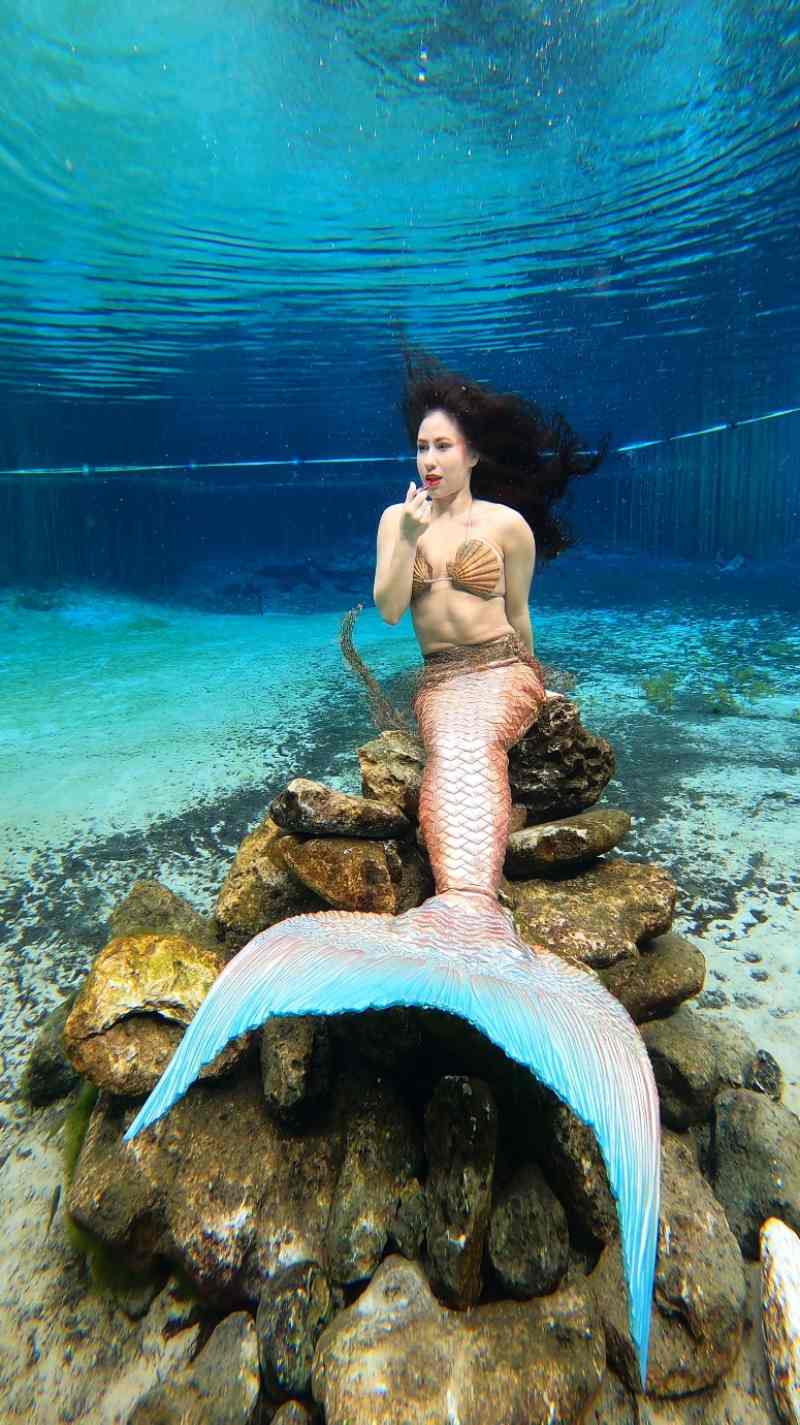 If you think the buck stops here, you are sadly mistaken. This cover model and business mogul also Founded her own non-profit foundation creating innovative ways to bring drinking water to emerging nations. SupportingWater.Org distributes a unique water straw that uses the latest state-of-the-art technology in water filtration to filter dirty water for the individual. Just to demonstrate the reliability of her straws and to stand behind her products, Emily recently uploaded a Tik Tok video that featured her and I drinking water with the straw out of a sand hole on Daytona Beach. This innovative Maximum model has never shied away from anything and is always up for a challenge.
From Facebook to Only Fans, to Instagram, to Tik Tok, Emily has taken social media by storm. Shes an international sensation, a model, a friend, a sister, a daughter, a girlfriend and a business mogul. She is, "The American Mermaid", but to me, she is a Playboy Bunny for life, she is my breast-friend! No pun intended.
Topics
#Emily Alexandra Guglielmo
#Mermaid