The two-time Emmy Award-winning Filipino producer Marc Anthony Nicolas has established his striking presence within the entertainment industry.
Through his extensive years of experience and success, Marc Anthony Nicolas has helped produce well-renowned talk shows such as The Ellen DeGeneres Show, The Tyra Banks Show, and The Kelly Clarkson Show. Additionally, he has cast on-air talent for substantial networks such as NBC, CBS, MTV, FOX, Bravo, Facebook Watch, and more.
Marc has become a person many people aspire to be, especially Filipinos. He was recently inducted into the "Asian Hall of Fame" and recognized as one of the "100 Most Influential Filipino Americans."
Marc Anthony's drive to the top of the industry has ultimately led him to his show, "The on your Marc Show," featuring mainstream celebrities such as Vivica Fox, Lance Bass, Sharon Osbourne, and many more. Although he has been wildly successful, Marc Anthony did not have an effortless journey to reach his accomplished career.
Coming from humble beginnings as a small-town boy from the Philippines, Marc Anthony takes inspiration from his life and the people surrounding him. "My mom was a bank teller, and my dad was a truck driver. We didn't grow up with a lot. I promised myself that I needed to work hard to make my dreams come true. I followed my passion. When my mom passed away of cancer over a decade ago, it made me realize that I need to live in the now," he explains.
Marc Anthony manifested a dream into reality at a very young age. He says, "Ever since I was seven years old, I was obsessed with watching television. But I didn't watch it for entertainment… I was mesmerized by the set, the dialogue, the lighting, etc. At that age, I didn't know what a producer was, but I knew that I wanted to be working in television."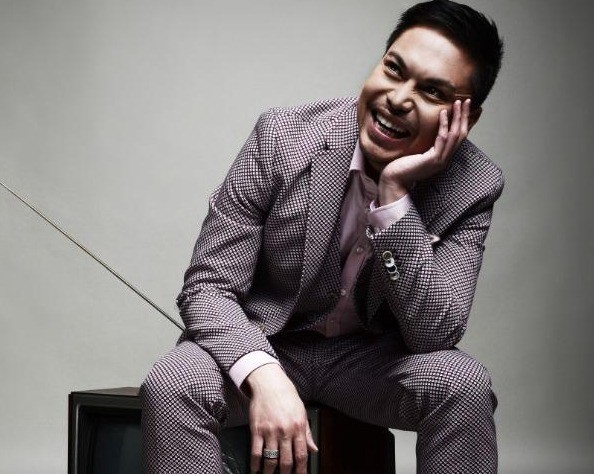 An unforgettable memory Marc Anthony shared with his mom sparked his passion for producing. "I remember asking my mom at the end of a television show, "Why are their names after the show?" She replied, 'Those are the people that helped create the show.' And then I exclaimed, 'Mom, my name is going to be at the end of a show one day. You wait and see!' Now, I still get flashbacks of that moment with my mom whenever I see my name at the end credits of TV shows that I produced," he shares.
Getting a foot in the door was one of Marc Anthony's most significant challenges within the industry. "I sent my resume out to every television show, every network, and cable station, and it was always rejected! But I never let that bother me. Rejection is a redirection. The timing wasn't right," he explains.
Marc Anthony's tenacious personality and relentless optimism led him to the one opportunity that opened the floodgates to his career. "One day, I was working at a restaurant as a server, and one of my coworkers said that she was quitting to work on a TV show. I'm like, 'Oh my gosh, I'd love to work on TV. Please think of me if there is a PA position opening.' Two weeks later, I got a call from her, and I was hired as a PA. My work ethic spread like wildfire, and I was hired as a producer for so many other popular TV shows," he said.
Marc Anthony believes that anyone with a dream can reach these heights of success. He exclaims, "Use your voice. If there is something you want, speak it into existence. Tell people your dreams. Share what you want in life. No one knows what your dreams are if you remain mute. Once you do that, you'll create a tribe of people who will help you along the way. If I didn't tell my coworker at the restaurant to think of me if there is a PA position open, how would she know? If you want it, say it, and everything will fall into place."
Learn more about Marc Anthony Nicolas and his show here.
Topics
#Entertainment
#entertainment industry
#Filipino Native
#Marc Anthony Nicolas