The world of performance is enriched by artists who demonstrate a multifaceted talent palette, and Joe Barlam is one such artist. Known for his distinguished work in television, film, and digital media, Barlam is a versatile actor, writer, producer, and stunt artist. His diverse skill set has paved a unique path for him in the entertainment industry, making him a name that resonates with the vibrancy of performance.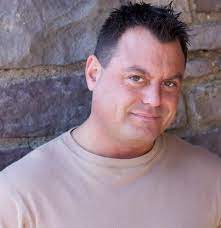 Barlam's imprint on the television world is most notable on Investigative Discovery ID Channel, where he delivered remarkable performances in multiple episodes. His exceptional screen presence and dedication to his craft have earned him admiration from both critics and audiences.
Translating his television success to the silver screen, Barlam has featured in feature films like Bloodrunners and Scream Bloody Murder. These roles allowed him to showcase his dexterity in sinking his teeth into diverse characters and narratives, a testament to his adaptability and skill as an actor.
Barlam's exploration of the digital realm is evident in his involvement in Brat Productions' web series, 'A Girl Named Jo.' This venture connected him with a younger audience and presented an opportunity to further expand his acting range.
However, Barlam's talent isn't limited to acting. As a former member of Theatre 68 in North Hollywood, CA, he honed his theatrical skills and left a significant impact on the local theatre scene. His performances on stage are remembered for their authenticity and emotional depth.
Barlam isn't one to shy away from challenges. He has ventured into the world of stunts, bringing thrilling moments to life on screen in major productions such as 'The Dark Knight Rises,' 'Noah,' and 'White Dove: The Origin.' His work in these films showcases his physical prowess and dedication to his craft.
A proud member of SAG-AFTRA, Barlam's multifaceted career isn't confined to the front of the camera. He has showcased his behind-the-scenes talents as an independent producer and a producer for PhilaDreams Films. His work extends to various crew roles, solidifying him as a true all-rounder in the industry.
Guiding Barlam in his diverse career is Baron Entertainment, who represents him, and Pelican Point Media, his managers. His public relations efforts are expertly managed by GTK PR Agency, LLC, ensuring his public image remains as dynamic and captivating as his performances.
Joe Barlam's journey in the world of acting is characterized by diversity, versatility, and an unwavering passion for his craft. As he continues to narrate compelling stories on and off the screen, audiences can eagerly anticipate more captivating performances from this dynamic actor. The world of acting is made richer by the presence of versatile figures like Barlam, and his future in the entertainment industry promises to be an exciting one.
Social Media
https://www.imdb.com/name/nm3072445/
https://www.instagram.com/joebarlam/?hl=en

Topics
#artist
#Joe Barlam
#Juggling Roles
#Television