The Russian model and singer Ellen Alexander is set to flag the world with her success story. The born model has a nomadic existence and gathered inspiration for her musical, acting, and modeling career from several communities. Ellen who now sees the US as a home has been featured in Hollywood movies and TV series. She believes in her act with an unwavering passion and sees it as a medium to convey messages and influence lives.
WHAT DOES MODELING MEANS TO YOU? A PASSION OR A CAREER?
For me, modeling, music, and acting have been my passion from birth, and I was set to make it work; way back when I was much younger, I always wanted to live the American dream. Today, I can't express my measure of gratitude as I watch my passion unfold before my eyes. My career has conquered the television, film, and modeling industries, not just within the United Kingdom and Russia but I have also participated exponentially in Hollywood.
SO FAR, WHAT HAS BEEN THE BEST MOMENT IN YOUR CAREER?
Our best moments are always ahead. Besides navigating and traveling the world alone, being featured on FHM, Harper's Bazaar Vietnam, and other major magazines, my active participation in TV series, my songs… I can keep naming on, and on all made me felt alive! One thing I can say is, the world is yet to see my best moment.
I'm a firm believer in possibilities, and I've learned to see obstacles as an opportunity; to me, every day presents the best moment to impact the world with my arts.
HOW WERE YOU DISCOVERED?
I discovered my passion and followed my dreams early; being my father's favourite, he consistently took pictures of me in new dresses and hairstyle, that was when it all started. Growing up, I went for national commercial shoots and joined the church choir, where I expressed my passion for music as a young teenager. I discovered that I'm versatile, and I fit seamlessly into acts; these factors contributed to making me who I am today. And a special thanks to my parents for their understanding and support.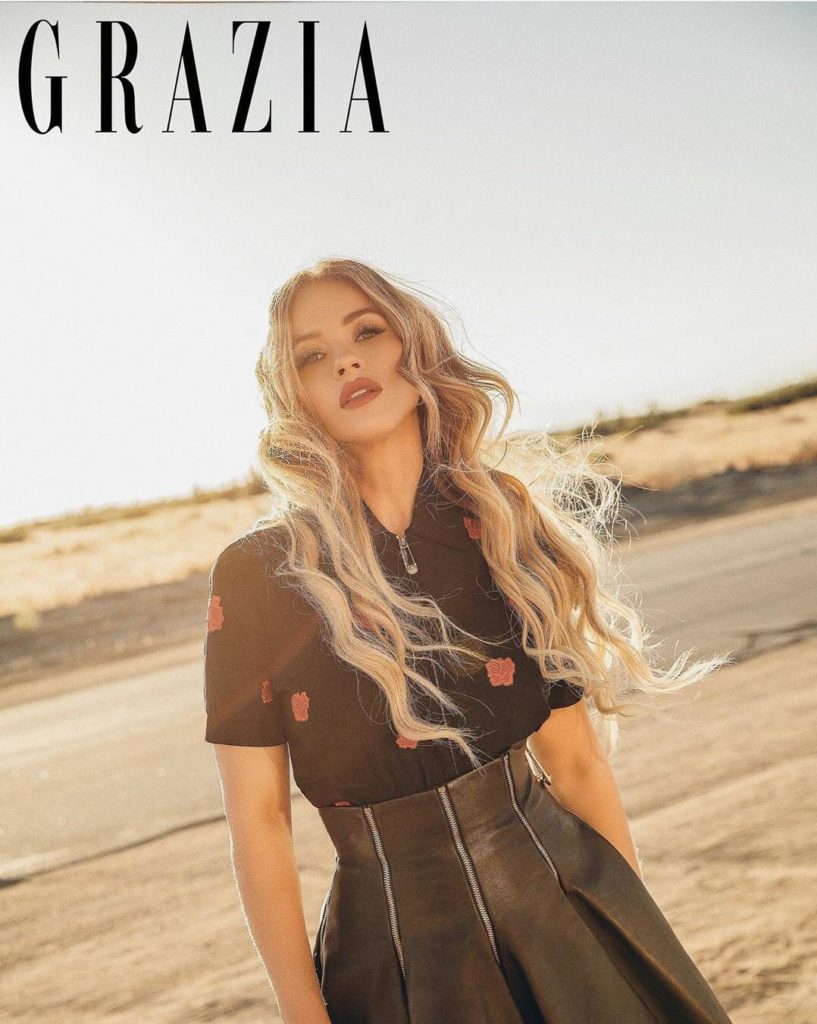 HOW WAS IT LIKE STARTING OVER IN THE UNITED STATES?
There is no journey to success without a story, and there is no significant attainment without sacrifice. Today, I'm happy to share my success story; when I first came to New York, I had to go through the discipline of learning a foreign language; I worked, I attained series of auditions, and above all, I had lonely moments. Visiting a new city for the first time is like starting your life over again; it always seems difficult and lonely, but way back then, I was focused on the "Big Picture" I knew what I wanted, and I remembered where and why started.
WHAT'S YOUR ADVICE TO YOUNG FANS OUT THERE WHO SEE YOU AS A ROLE MODEL?
I believe challenges will only build us into a better version of ourselves. Being an actress, model, and singer is quite a demanding task; the good news is that all of these were possible because I see the path as a step I must take toward personal fulfilment. So to my fans out there, and those I serve as an inspiration too, I will strongly advise them to go for what they want and start where they are. Remember, no champion was born a winner; instead, they grew into becoming champions from inspiration. I believe in you and will always love to hear from you anytime.
WHAT ARE YOUR PHYSICAL RITUAL WHEN IT COMES TO STAYING IN SHAPE?
As a model, my physical appearance means everything to me; it determines how successful I'm in the industries. As a teenager, dancing was part of my hobby, and I saw every avenue as an opportunity to express myself. Though I still exercise regularly, but most of it all, I maintain the disciplined of eating the right food at the right time.
WHAT WOULD YOU WANT TO GET BETTER AT?
I want to be the master of all. Yes! I want to take my modeling, acting, and music carrier to the peak with no stone left unturned, to become better, more productive.
Ellen's new music video to her song "Shadows" has recently premiered and is available for everyone to enjoy on Youtube:

To stay up to date with all things Ellen, and her new music follow her on
Instagram @ellen.alexander.
Contact Ellen for business inquiries:
Email: [email protected]
Website: ellenalexander-la.com
Topics
#Ellen Alexander
#Hollywood movies
#Russian Model