Alonte manning was born in oak park in Chicago. He is popularly known as Taebeats 13 or tyaego.d. Taebeats is a music producer and also an entrepreneur. He is best known for the music production of king rob and J-$quared. Taebets developed his passion for music at a tender stage, and over the years, he has been able to model it into something extraordinary. It takes desire, drives, and lots of practice to achieve something great, and through that, he has been able to do what he loves most.
Taebets got his stage name from a friend who collected and sold shoes since sixth grade; during that period, the friend was only twelve years old. A good friend is like a four-leaf clover hard to find and lucky to have. It is because of taebeat's friend that we get to know him with that stage name.
Career
Taebeats13 is a great music producer and is known for producing music for renowned musicians such as King rob and J-$quared. He has been involved with the production of NFNL entertainment, which means No Fear No Life, CDSC, billionaire black, liluzivert (old news) comethazine, vello, and ab- soul.
Taebeats13 has been involved in the production of songs for King Rob, a hip hop and rap artist. After watching King Rob NFNL videos, you can see that the visuals are excellent, and the videos depict the song's beauty. You can easily stream King Rob songs on sound cloud where you can also purchase a download, which you can listen to any other time you wish. Some of his hit tracks include Watchu on, need it all, hot pressure, and need it all. The music is a favorite for the young generation. Some of the tracks, such as "not a Diss," have some lyrics; thus, you can sing along as you enjoy watching the video.
Taebeats13 has also been involved in the music production of J- $ squared, who is a well-known Chicago-based artist for hip hop and rap music. Some of J- $ squared hit tracks include heart's desire, John Doe, Xmas zsn, Christmas vibez, among many others. The music production is excellent, and after watching the videos, the fans are likely to get fully engaged as the videos are of high quality and top-notch. The music location is beautiful, and though some of the songs the videos are done at night, for example, for the "John Doe" song, the music video is vibrant. The music is perfect for young people and can you can access them on sound cloud.
Taebeats 13 is also a member of a writing session in America, which is a national group organization for singer's songwriters and producers. The organization aims to create excellent music, build a community, educate the members, and generate business opportunities, which is achieved through unique sessions such as video calls. Joining the writing session has enabled him to grow since working together as a group has helped him to learn from the different people how to function as an entrepreneur. The writing sessions enable their members to apply the information learned to upgrade their craft and business. You are assured of excellent results when you work with him in music production and as an entrepreneur.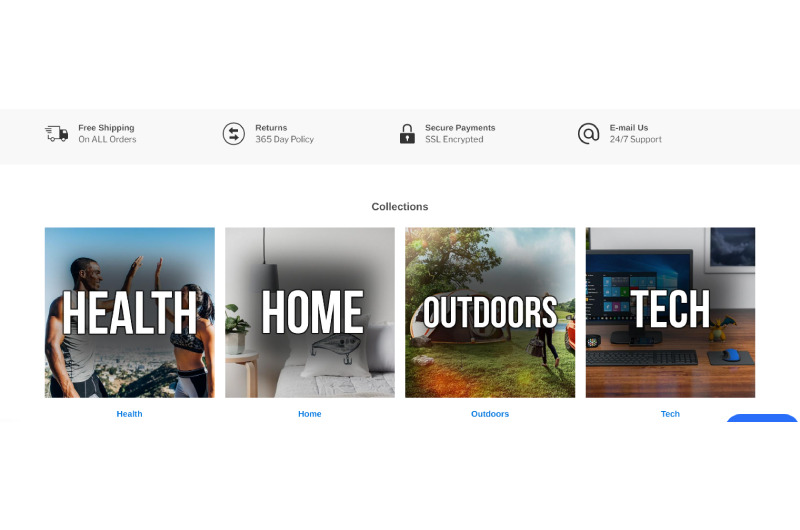 It's crucial to engage in business for you to become successful in life. You have to push yourself to go for it because what you do today will determine your tomorrow. Tyaego has entrepreneurial skills, which have enabled him to start up a business with the name shop melleme. The company deals with health, home, outdoors, and technology products. At shop melleme, you will be able to purchase products in the comfort of your home. You can also enjoy regular updates of new products by following their business Instagram account and checking on their website.
About shop melleme.
Shop melleme is a company that deals with outdoor, home, health, and tech products. You can easily purchase health products such as an ultra-precision cleaner, portable digital pacifier, 3D padded bicycle shorts, colorful bamboo toothbrushes, and Beard shaping tools.
Shop melleme also got you covered; hence you can easily purchase home products at the comfort of your home. Some of the most common products you can get include blue tooth mash speakers, coffee maker, vanity mirror, fried eggs mold, and adjustable spice rack.
Sitting in the house might be boring, and once in a while, you will be required to step out and do some exercises. Shop melleme will make the moment even more enjoyable by providing you with 3D padded biker shorts; hence you will be more comfortable riding your bike. A solar power bank; therefore, you don't have to have a phone with insufficient charge. You can also purchase the LED safety flares and a universal travel adapter.
You can easily purchase a 3D printing pen for tech products, a favorite to many people, and a mini electric hair remover that will help you achieve excellent results without enduring pain.
Why should you order in shop melleme?
You will get free shipping on all of your orders; hence you don't have to worry about getting hold of the products once you are done with the purchase.
You get a 365-return policy, this assures the client that the products are genuine and they can be trusted.
The payment policy is SSL encrypted hence reducing the risk of your card from being hacked by malicious people.
You are guaranteed 24/7 support, whereby you can quickly contact the business through email.
Social media platforms.
Social media platforms allow one to reach out to potential buyers and showcase your work quickly. You can easily link up with Taebeats 13/tyaego.d through the following social media platforms. Follow him on his personal and business social media accounts to assist in music production and learn of the various products in shop melleme. Just slide in his DM if you need a collabo.
Instagram: Tyaego.d
Business Instagram: melleme_net
Business website: melleme.net
Topics
#Alonte manning aka
#billionaire black
#CDSC
#comethazine
#liluzivert
#Music Producer
#music production
#tender stage
#vello