Although we frequently hear the statement "music has no borders," the fact remains that very few people meet the requirements for this category. The globe witnessed some of the world's best musicians and singers.
Introduction
Rasheed Abdullah, better known by his stage name BoobieBlood, is a talented young vocalist. He has been involved in the music industry for a long time. He has produced many songs and mixtapes and has just released his first album, which comprises exceptional song lists. The reception of these songs has been overwhelmingly positive, and the number of people listening to them is increasing daily.
Starting his music journey
Competitors in the music industry aren't easy to find. If an artist progresses toward the top, other artists surpass him. BoobieBlood has been working in the industry for several years. Judging by his releases, he appears to be the next big rock star.
Most musicians and other artists have recently continued to perform under the name that brought them renown. Boobieblood is a native of Minneapolis. The world knows him better as Boobieblood than his real identity, which is kept a well-guarded secret even from his closest friends and relatives.
He began exhibiting his knack for singing at the age of twelve and eventually took it up as a pastime. Jay Z, Dipset, Cash Money Boyz, and Twista were some of the artists who had an impact on him. Because of a little infraction, he was sentenced to serve three years in prison, a terrible turn of events.
He evolved as a result of those two tears. He started putting in a lot of effort and taking his musical profession seriously. In the beginning, he put together a few mixtapes. His great singing ability has won the affection and admiration of people from all over the United States. 2019 marked the release of his debut studio album, titled "I Want It All," which came after some time and professional experience.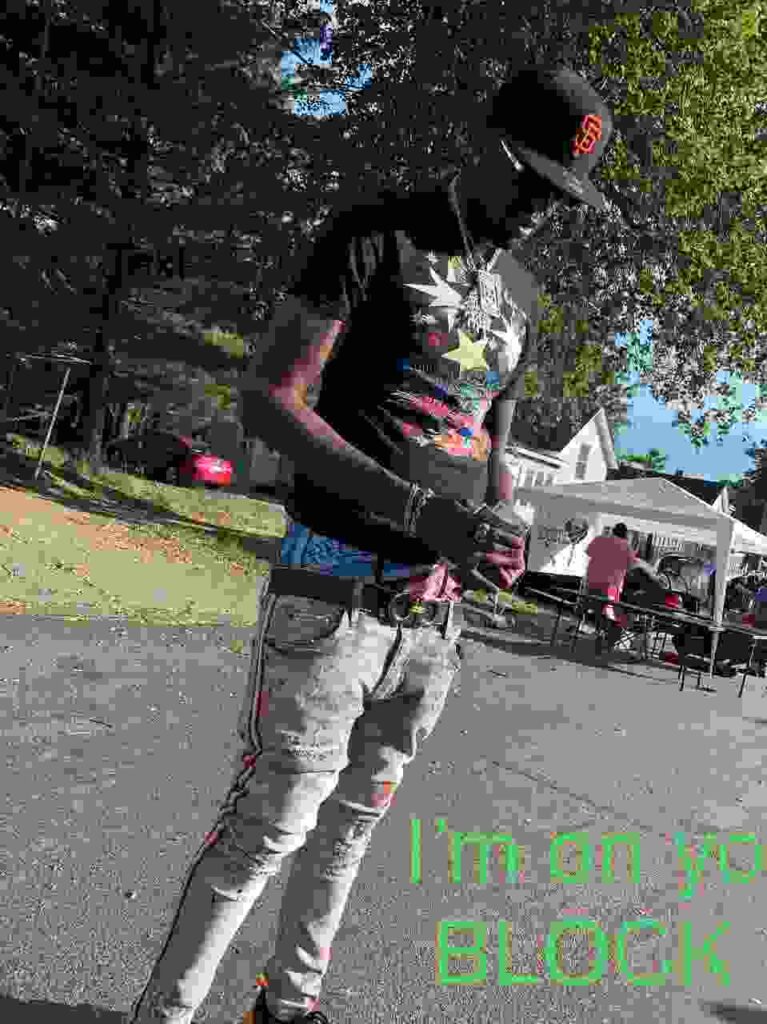 The new single, "Getting Money."
BoobieBlood has been creating a stir in the sector recently. To kick out the year 2022, he shares his newest single, "Getting Money." When Boobie talks about how he's been working harder and earning more money over the past year, he comes on strong with his aggression. He has been making money throughout the year 2021 and now wants to go full throttle for his new album that is scheduled to be released this year. On May 8th, as part of Miami Racing Weekend, he will perform in Miami as an opening act for Rick Ross.
Because of a mix up he was not on the show, but now he got a Feature with legendary Jadakiss, on the way, and he is about to drop a new single this year with his label mate (kam nasty).
Boobieblood is dropping my album this year called (the main Fokus) and He is signing a new artist to his own label Wyldlyfemusikgroup, named, Twoeight blocka ) be on the lookout for him.
Don't believe us? The album is comprised entirely of shocking tracks and offers its listeners a variety of moods. Do not forget to give the songs a thumbs up if you enjoy them. You can listen to them on Apple Music or Spotify. You can go to BoobieBlood's Facebook page to communicate with him.
BoobieBlood is putting in a lot of work to build a good reputation for himself and his city, and he is starting to see some success in this quest. Both of these endeavours are important to BoobieBlood. This musician is sitting on a tremendous amount of unrealised potential they can offer to the world of music. In the years to come, we are certain he will achieve his goals with flying colours.
Topics
#BoobieBlood
#Cash Money Boyz
#Dipset
#Jay Z
#Minnesota
#Music